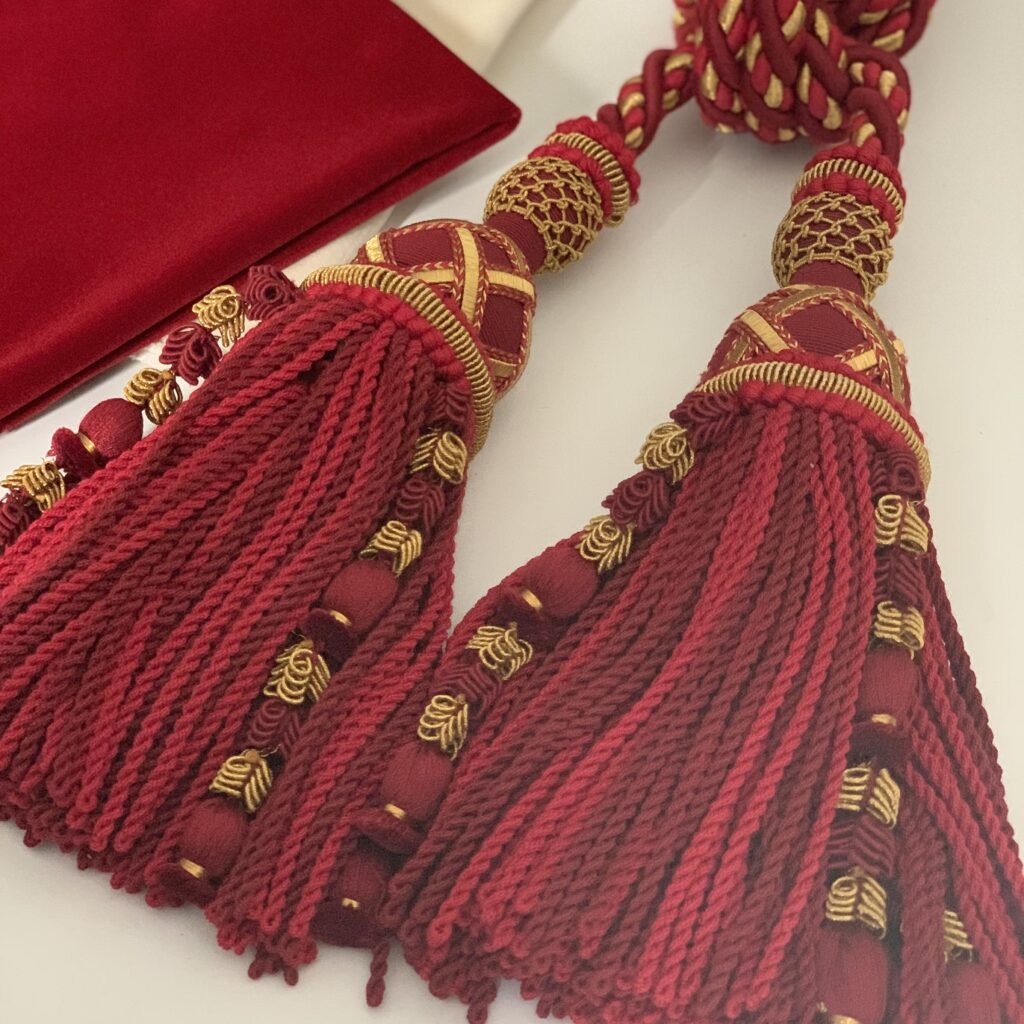 The traditional art of trimmings is incredibly old In France. In the village of Belloy-en-France, the culture of trimmings dates back to before the reign of François the 1st (1495-1547) and unlike many other institutions since forgotten, the art of trimmings is alive and well in Belloy-en.
Established in 1926, a veritable trimmings industry was born in a small workshop, by the great-grandfather of the family who own and run the business still today.
For braids, a pattern is created, and a board traced. Natural silk, mercerized cotton, wool as well as newer fibres, are then placed on the original wooden Jacquard looms, that are used to create some of the most amazing braids. Pompons, tiebacks, jasmines, cut fringe ornaments, fringes and braids are still made by hand by impassioned artisans.